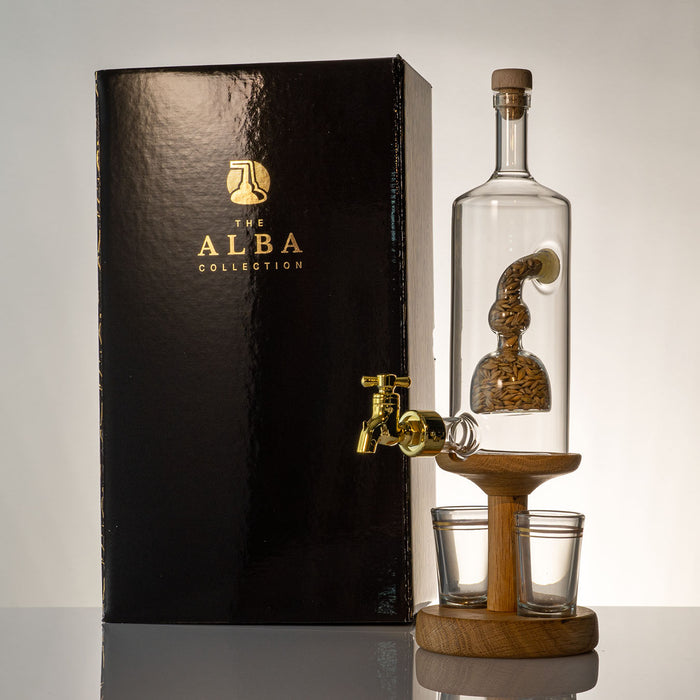 Alba Collection - Barley Tap, with 2 shot glass, 350ml vol
Barley grain inside a special cavity in the bottle mounted onto an oak wood stand with two shot glasses. Can hold 350ml liquid.
Hand made in Europe. Specialist bottle (decanter) with its own little tap.
Can hold any spirits. We do not recommend it for wine.
The company was started by a Hungarian who was visiting Scotland and decided he not only liked whisky but wanted something special to pour it from. He set up south west of Glasgow and 20 years later still going stronger than ever.
Note: Does not come with whisky

To use the tap, you may need to loosen the cork to allow the liquid to flow..

Gold colour plastic shrink wrap - after your favourite spirit is poured into the bottle use a hair dryer on hot setting, let the air get very hot and then blow onto the shrink wrap and it will contract to create a tight wrapping around the cork top.
Sale
Sale
Original price
$0.00
-
Original price
$0.00