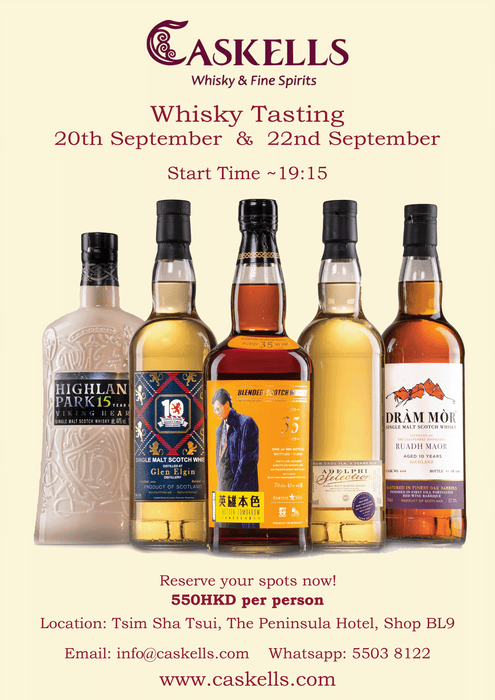 Tasting Event - September 2023
Event Cancelled**
Join us for a tasting event! Meet fellow whisky enthusiasts, new whisky friends, all are welcomed to join!
Select the date you would like, 1 item = 1 spot.
Starting at
19:15
on each day - Don't be late!
We will be going through a selection 5 whiskies:
1. Highland Park 15 Year Old (O.B.)
2. Hong Kong Scottish - Glen Elgin 10 Year old (IB) Cask Strength
3. "A Better Tomorrow" 英雄本色 - 35 Year Old Blended Scotch whisky
4. Adelphi - Caol Ila 8 Year old (IB) Cask Strength
5. Dram Mor - Ruadh Moar (Glen Turret Distillery) (IB) Cask Strength
Snacks and nibbles will be included in this event, we hope to see you soon!
Sale
Sale
Original price
$550.00
-
Original price
$550.00